Can Professional Photography Improve your Company's Vision?
Stock Photos vs. Professional Photography
Oh, stock photos — you can smell 'em a mile away. You know the ones I'm talking about. The universal headset lady ready to provide amazing customer service, the high-powered executives shaking hands, the woman basking in the glory of a meadow on a fresh summer day. They're easy to find, cheap to purchase, and a simple way to fill a few holes in your communications collateral. But what do they really cost?
A typical 'microstock' image can range from free to $50 (or more depending on the site). This price may appease bargain hunters looking for a cheap fix, but the actual cost is in the damage it could do to your brand. What kind of damage am I referring to? Credibility. Authenticity. Trust.
Microstock is often sold as 'Royalty Free'. This means you can purchase the image once and use it forever without paying ongoing royalties or licensing fees to the photographer. It also means that the rights to the image are 'unmanaged'. Anyone can purchase and use that same photo, even your competitors!
Imagine for a moment, you've invested in a printed collateral piece and had 1000 glossy brochures produced by your agency. Two months later you discover a competitor using the same image in an ad in a trade publication. This is usually the point where companies learn the risks of stock photography the hard way. They realize that should a customer come across both images on both pieces, the credibility for both companies is compromised.
Consumers are smart folks and this can change their perception of your brand. Ultimately, it might leave lingering doubts about a company and shift their trust level negatively.
Perhaps more important is that using stock photos as a cheap fix means you've missed an opportunity to create a compelling image that is 100% unique to your brand. You know the saying, "a picture is worth a thousand words"? Well, often the right picture could be worth thousands to your brand value. When faced with a creative assignment, the best process is to start with a creative brief and focus squarely on the story you're trying to tell. Build up words and visuals around that story. Sometimes the image tells the story. Other times it provides context or offers an opportunity to differentiate the value of your product or service in a way that only the right photo can. It's an opportunity to add interest, emotion, or character to your piece. It's an opportunity to be authentic.
Here are a few examples of some very compelling imagery shot by local photographer, Ewan Nicholson:
Shot by Ewan Nicholson for: Moore Equine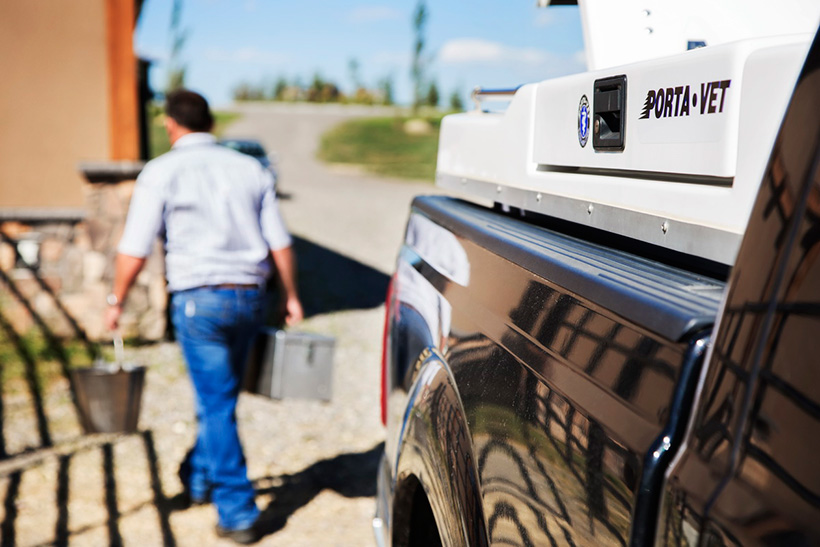 Shot by Ewan Nicholson for: Moore Equine
 Shot by Ewan Nicholson for: Michelle Cerderberg
No problem, I have a great camera!
That is definitely a problem. Great cameras don't take great photos, talented photographers do. While there's a chance you'll land exactly in the right place at the right time, snap the shutter in the perfect moment with ideal lighting, it's unlikely as an amateur photographer. I know this because I am one. Even with good gear, seasoned creative skills, and a creative brief in hand, it's still a craft that I could only hope to come close to the seasoned pros on. Like a perfect illustration, a beautiful page layout, or a custom video, it results from carefully honed skill. It requires someone with a professional background, critical eye, and technical skills.
You can fix it in Photoshop, right?
Well, occasionally it's possible to 'composite' interesting scenes and fix poorly shot photos, but there's a cost to that. An agency's shop rate for this is typically the same as what it might have cost to have a photographer go out and get the shot you needed. Photoshop is helpful for creating images with impossible circumstances (we once had to make a grain silo appear to launch into outer space) but is a solution best left to highly conceptual pieces. And even then, you may still need a custom photo or two for the composite. A well-shot photograph is tough to beat.
Photographers are expensive!
Yes and no. In the sense that a professional's day rate can seem vastly more expensive than a $50 stock image, then yes— but the value argument is clear. Capturing the right image(s) for your campaign or collateral can have a lasting impact on project success, both in financial and general brand equity. Further to this, some photographers are now equipped to shoot HD videos should you need that as well. This can save valuable time and money on bundling services and projects together, and create amazing continuity in the creative assets.
Put down the iPhone.
We all know the hype that smartphone manufacturers build around their product specs and the 'amazing detail' that you can capture with your phone's built-in camera, right? Truth is, there is no place in your collateral to use an image captured by your phone. Let your phone do what it does best and use it to call a talented photographer — you won't regret it.