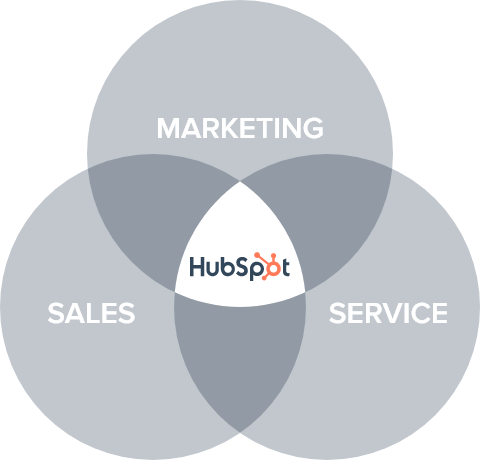 Marketing, sales & service. Together in one powerful platform.
HubSpot brings all of the tools together to run a successful growth operation. From easy-to-use but powerful sales tools, to the industry's most robust mid-market marketing platform, and now a complete service suite empowering service teams to make better connections with customers, it's like a match made in heaven for companies seeking sustainable growth.
Powerful Customer-Centric Marketing
Data is highly useful when used to deliver a better, more personalized, marketing program and customer experience. And HubSpot empowers just that. Built around the all-important contact record, leverage behavioural triggers to deliver robust, just-in-time personalized experiences that win more hearts and close more deals.
As a certified HubSpot Partner, we have the training and strategic process to make the most out of your investment. Whether we're training teams to use the platform or using it ourselves to implement a comprehensive growth plan on your behalf, it's a powerful part of the bigger picture.
Sales
Organize your sales process
Personalize your outreach at scale
Pipeline & deal management
Powerful 1-to-1 sales automation
Integrates with the tools you already love
Marketing
Automate & personalize marketing
Get found online
Optimize conversion rates
Measure traffic & conversion
Email marketing, social media, content planning & more
Service
Organize and track customer communications
Integrate online live chat and automation
Measure and improve customer experience
Maximize efficiency
CUSTOMER RELATIONSHIP MANAGEMENT (CRM)
Gain a clear and concise view of your contacts and customers interactions with your brand while capitalizing on data to deliver a more personalized, robust marketing and sales experience.
Related Articles