case study
Togetherall X EVERBRAVE
Breaking down walls – A new brand for a new market
Brand
Content
Digital
Growth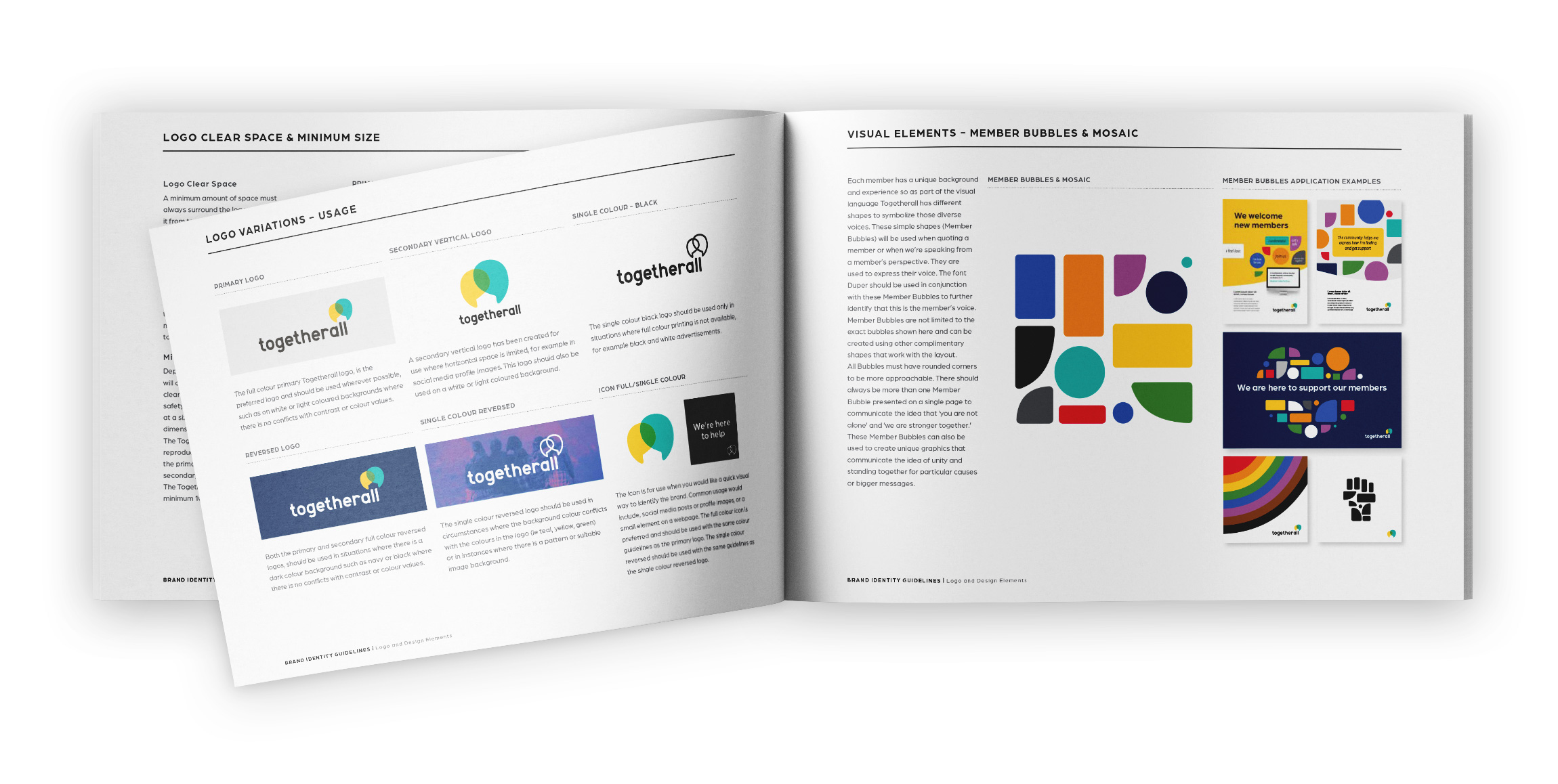 Listening to learn
Oftentimes the biggest decisions we make are also the most time-sensitive. When UK-based mental health agency Big White Wall began to grow and expand into North America, they knew it was time to rebrand before taking on a new audience.
The company had been considering a brand transformation for some time and once they reached the opportunity for international growth they seized the chance to craft a brand-new identity that would lead them forward into the new markets and through the industry for years to come.
The Client
Big White Wall was the previous name of a mental health support system based in the UK. The company provides a free, safe online community for people to connect, share experiences and find support for mental health challenges.
When they decided to cross the pond to enter into the Canadian and U.S. markets, the company was met with backlash due to its name feeling exclusive and cold. Additionally, at the same time, world events were taking place that were very triggering for large communities and the company name reinforced negative associations.
As the company worked to establish itself in Canada, executives were faced with a very tight timeline to create and execute a new brand identity before officially launching into the North American market. Decisions had to be fast, concise and strategic, but also aware of the long-term impacts this branding would have on the company and the people it serves.
What's a Name Without a Brand?
Once the name was approved, Everbrave completed a top-down rebrand. The logo was designed to retain various elements of the UK brand, including the conversation bubble and colour scheme.
Everbrave provided Togetherall with a complete brand package with tools that would allow them to get a strong start right out of the gate. This included: brand identity, visual design elements,
key messaging, brand story, client personas and various marketing assets.
Everbrave created an incredibly detailed set of brand guidelines that could be implemented by mental health partners that included post-secondary institutions and military groups. It included a social media guide, photography guide and direct B2B guide. It served as a beacon for direction and guidance for the Togetherall marketing team as the company entered into the new market.
Quantifiable Results
Measuring a brands success can be a challenge, but Everbrave has been watching Togetherall grow since 2020. They have experienced exponential growth throughout the United States, where their amazing concept and new brand has been embraced.
Since the launch of the new brand, Togetherall has had:
• Over 400 clients using the program
• 350,000+ people supported to date
400+
Clients using the
program
350,000+
PEOPLE SUPPORTED TO DATE
"We needed to enter this new market with impact and confidence, we put our trust in Everbrave to help us create a name, a logo and a full brand concept that would drive us to success in North America, and we are delighted with the results" said Suzie Cullen, CMO of Togetherall.

Promoting Brand HealthEverbrave thrives on seeing its clients succeed and reach their intended market. Mental health is a cause that hits close to home, and we took on the task with the goal of helping as many people as possible. "As someone who has seen the impacts of mental health issues first-hand, I really wanted to push our team to do everything we could to help our client succeed. Watching this brand now live and grow in the wild is an accomplishment I will always hold close to my heart," said Larissa Stone, Senior Growth Manager at Everbrave.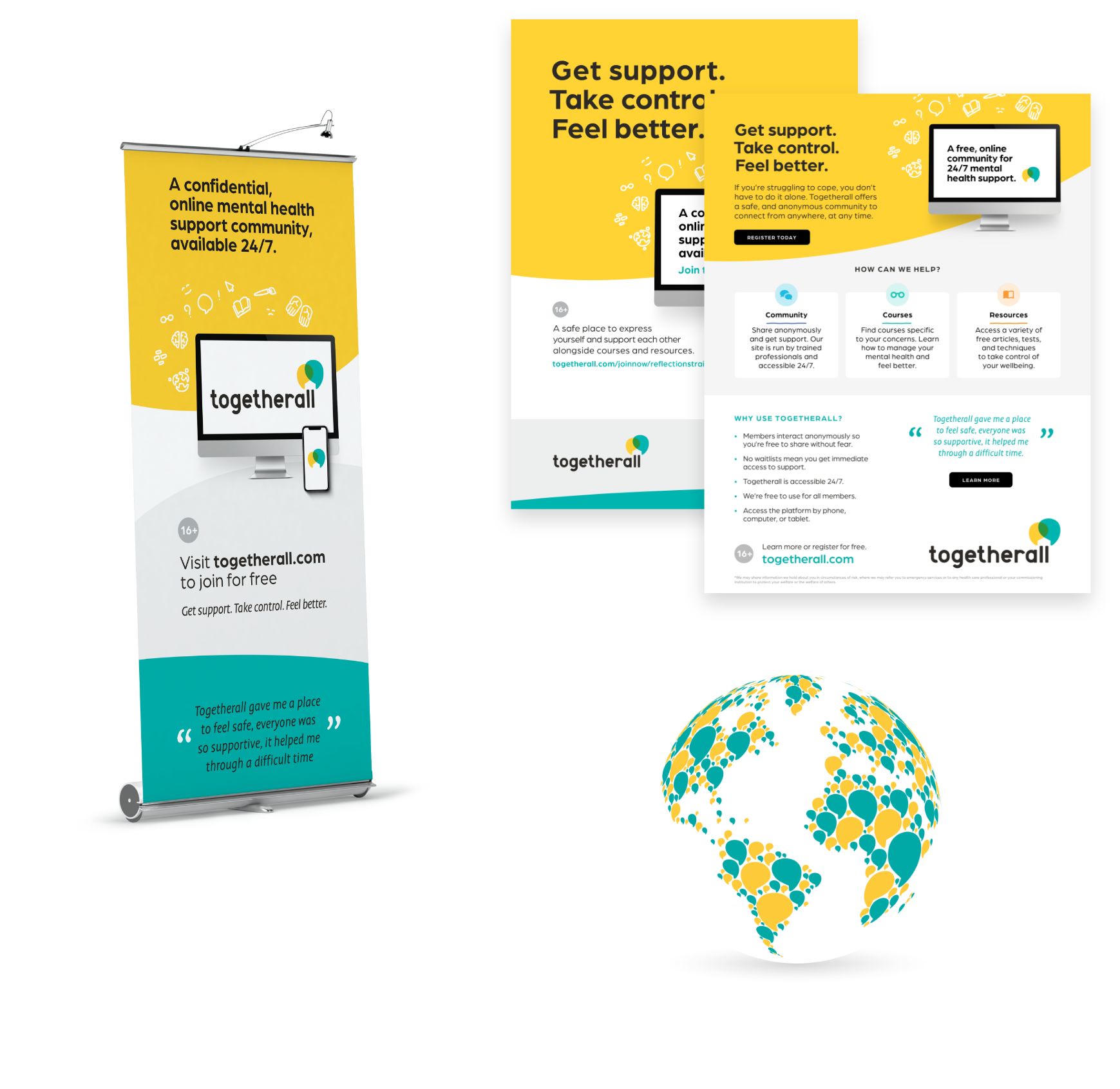 Going through a naming and rebranding process at the speed of light is a very memorable experience, and this project will serve as a great example of effective teamwork for years to come. As the company continues to grow across North America, we at Everbrave hope this new identity will help Togetherall extend its reach to the right audiences and further its impact in the crucial field of mental health.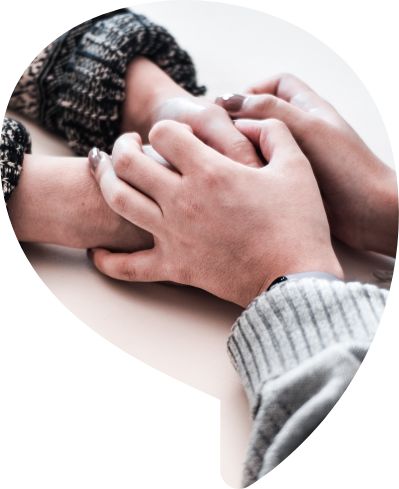 "
We needed to enter this new market with impact and confidence. We put our trust in Everbrave to help us create a name, a logo and a full brand concept that would drive us to success in North America, and we are delighted with the results"
Suzie Cullen
CMO, Togetherall