Case Study
True North X Everbrave
Navigating north of true growth
Brand
Content
Digital
Growth
Opening up to opportunity
When True North Accounting came to Everbrave, their goals were specific and direct. Thanks to the company's familiarity with Hubspot, the client knew the verticals where they wanted to focus and what would dictate successful return.
Where they needed support was growing their overall lead generation pipeline, increasing website traffic, and improving overall sales conversions. Basically, bringing people to the website, getting them to contact and sealing the deal – something any company can understand.
As a bustling accounting firm with innumerable clients, having the time and resources to dedicate to marketing purposes was not always viable for True North. Fortunately, in Everbrave, they had a dedicated marketing partner who could help create compelling content, bolster marketing efforts and utilize the full potential of Hubspot to capture and retain new customers.
The Client
True North Accounting provides clients in and around Calgary and Okotoks with a one-stop shop for all their accounting needs including bookkeeping, taxes and small business advice. But, as with any small-to-medium businesses, the main challenge was getting noticed in a highly competitive market.
Organic growth, increasing website traffic and conversions were the ultimate goal for True North. But they also wanted to find a way to stand out. Both Everbrave and True North saw an opportunity to build the brand around care, education and support, and create a reliable resource hub to help small businesses succeed.
By creating a hive of informative and useful content, the company could organically grow in a positive way and shed light on complicated topics in a personable, approachable manner. To connect in a meaningful way and to help entrepreneurs and business owners thrive.
The Everbrave Solution
True North recruited Everbrave for their full suite marketing services in February 2021. After just a year of utilizing our expertise, Everbrave was able to pull a number of wins and generate more traffic and leads than previously estimated. Using traditional inbound marketing strategies, Everbrave was able to streamline and improve upon True North's existing marketing strategies and introduce a number of new ones. We fine-tuned content, applied SEO-focus and created lead-generation strategies to support new premium, high-quality content.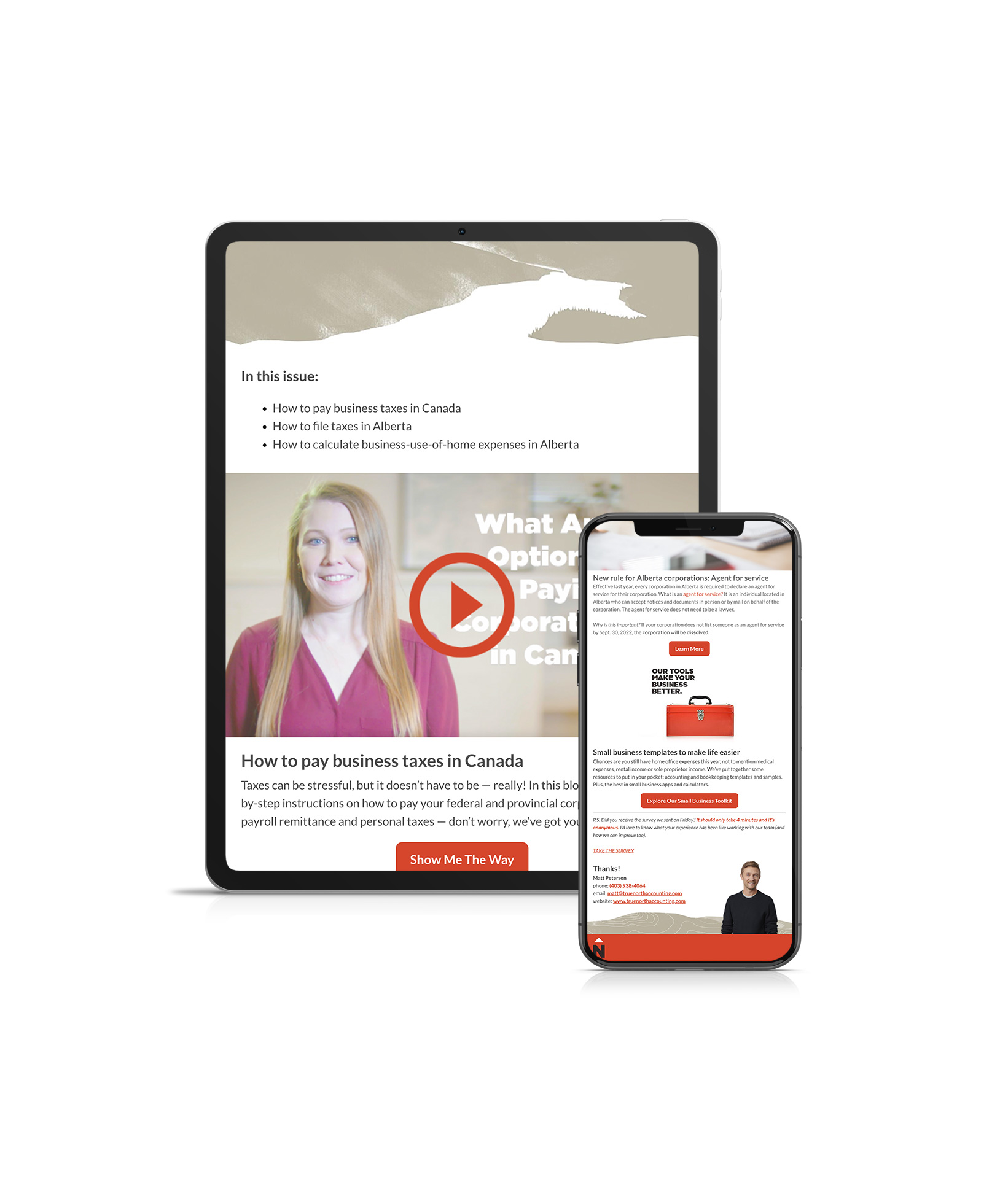 We introduced sophisticated workflows to support lead nurturing, created a yearly content plan, optimized email marketing and included a support strategy to help through the busy tax season. We also identified opportunities, like creating an engaging and highly personable video series to help customers with common tax questions and financial concerns. We found new ways to reach audiences and did so with timely, valuable content that satisfied client and visitor needs and further proved True North's commitment to education and care.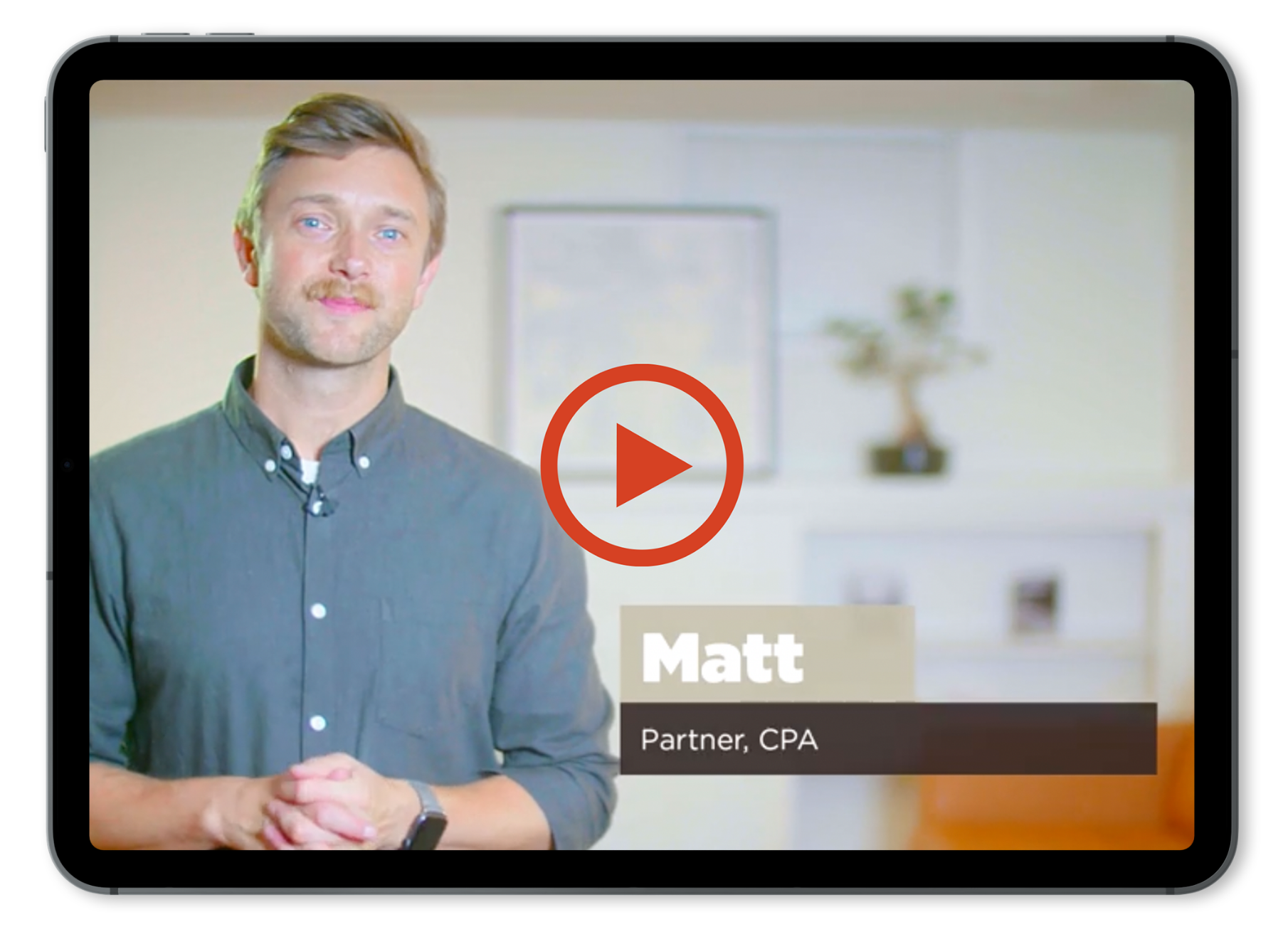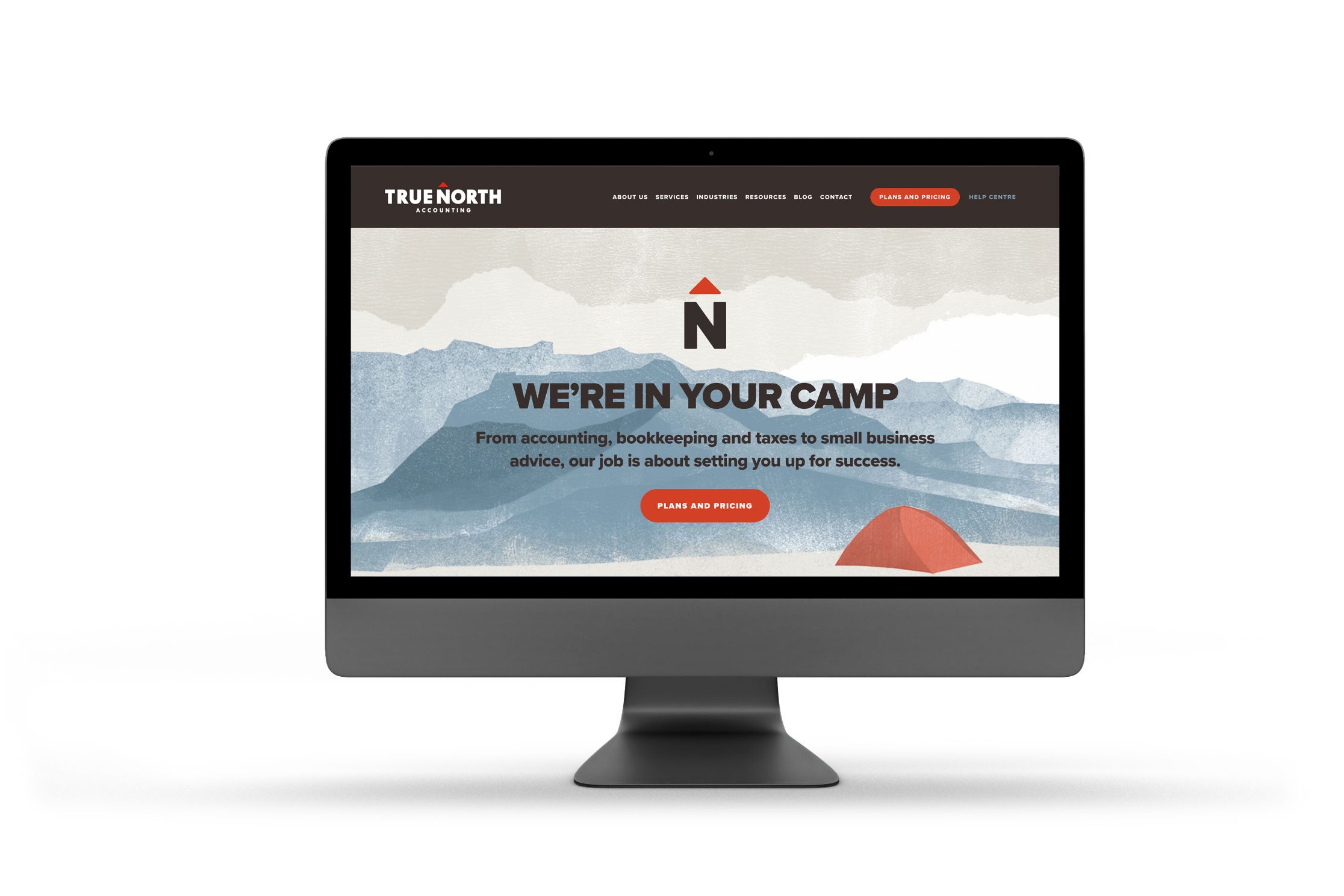 Results
"True North Accounting experienced very significant results one year into partnering with us," said Leilani Olynik, Growth Manager at Everbrave. "At the beginning of True North's journey, increasing website traffic and conversions was the primary concern and that goal was quickly met, with quarterly organic traffic growth increasing by 478%. Higher conversion rates followed, with the online contact to deal conversion rate increasing by 66.8%."
"Everbrave has run our marketing program for over a year now, and the results have been incredible! Leilani, Jess and Brianne are so organized and good at executing," said Matthew Peterson, CEO and founder of True North Accounting. "They've made my life so much easier, and projects are just getting done."
133
Deals (All-online sourced)
38
Deals (all - closed won)
133
Deals (All-online sourced)
38
Deals (all - closed won)
478%
Quarterly organic traffic growth
66.8%
Online Contact to Deal Conversion Rate
"
Their expertise with Hubspot has also been such a good resource, as they've not only been able to improve our marketing, but also our sales and client support processes. I'd recommend Everbrave any day!"
Matthew Peterson
ceo, founder, true north accounting